We take pride in our extensive range of products available anywhere in Malaysia, but it is our service that makes all the difference. Let's face it, you can get similar types of products elsewhere, yet with our products comes a level of service that is centered around the assurance of a job well delivered and expertly finished. No matter the complexity, protocols and workarounds, we bring our A-game to every site.
We never work purely off a plan and make every effort to ensure every site is measured and inspected for readiness in-person. We consider this as a critical step not only for the installation process, but also to ensure all costings are prepared to account for site conditions to minimize wastage. Often, we also conduct a pre-installation check a day or two before installation to check for hindrances and mitigate surprises.
While we rely heavily on our panel of expert installers, they are never left unsupervised on site. Our site supervisors are present at every installation, no matter how small to help ensure efficiency, quality and site-compliance. Every installation is meticulously planned with all relevant stakeholders, paving the way for on-time completion with the best workmanship possible.
One thing that you will learn about Abitare is that we stand by our products and workmanship. We will do our best to solve any product or installation issues, provided they are within the reasonable scope of our responsibilities. Most of our products come with a limited wear warranty, as well as workmanship warranty up to 3 months. This means touch-up requests and rectifications are just a call away. We are happy to make good.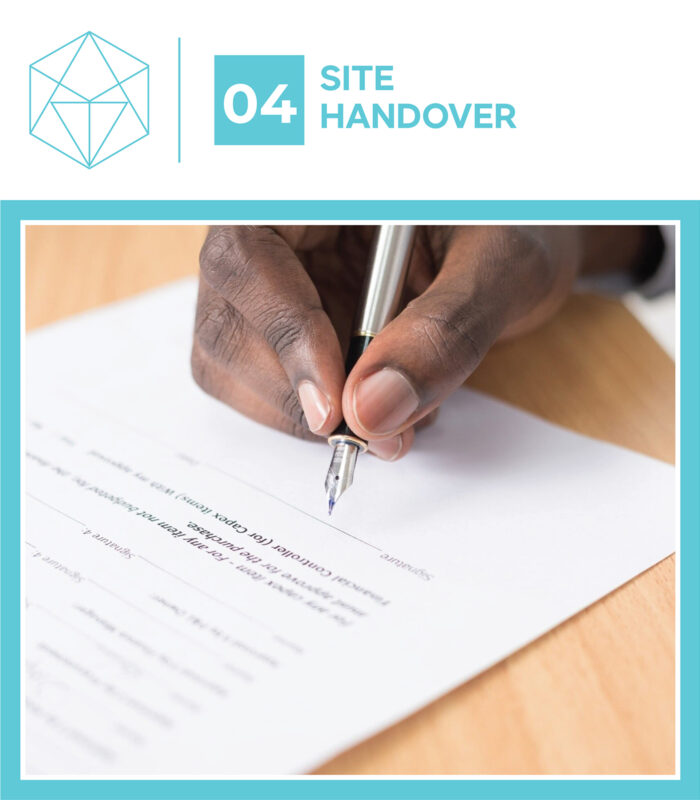 Upon completion of installation, we will initiate a handover process to document and verify that all works have been completed up to requirements. We can also go the extra step to protect the products that we have installed to minimise damage from other trade contractors. If needed, we are also able to do a final inspection and handover together with our client and the project owner at the stage of full fit-out.